---
the story of your life matters.
Even the hard parts?
Especially the hard parts.

We know it feels heavy and the road ahead may look too dark to take another step. But, it's here that our next move can make all the difference in our outcome. We can choose to turn and run away from the tough stuff or we can decide to step forward and walk right through it.
---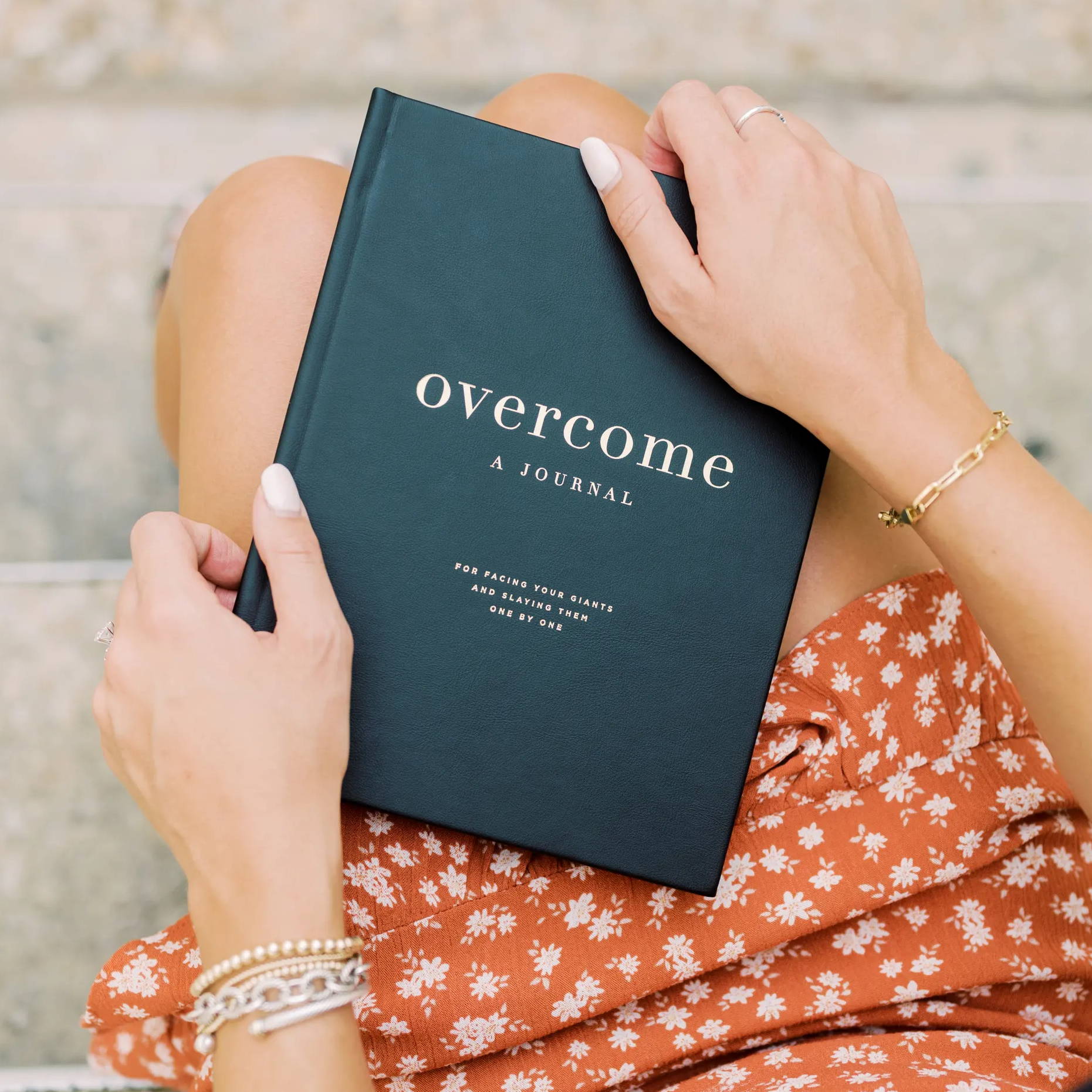 A 26-week guided journal to help you face your giants and find joy again
We believe the work of overcoming happens little by little. The Overcome Journal will show you how by guiding you through a biblically-based step-by-step journey of identifying the trouble, taking heart, and overcoming one day at a time.
John 16:33
---
Give Grace was written to remind us, through Megan's real-life story, that God shows up in the intimate details of our lives. How when we feel like everything is falling apart, He's actually piecing it all together. And how He gives us the grace, time and time again, to get through the messy, broken parts of our lives. Give Grace will meet you right in the thick of it to let you know you're not alone and that you can find hope and joy through it all.
For it is by grace you have been saved, through faith—and this is not from yourselves, it is the gift of God.
Ephesians 2:8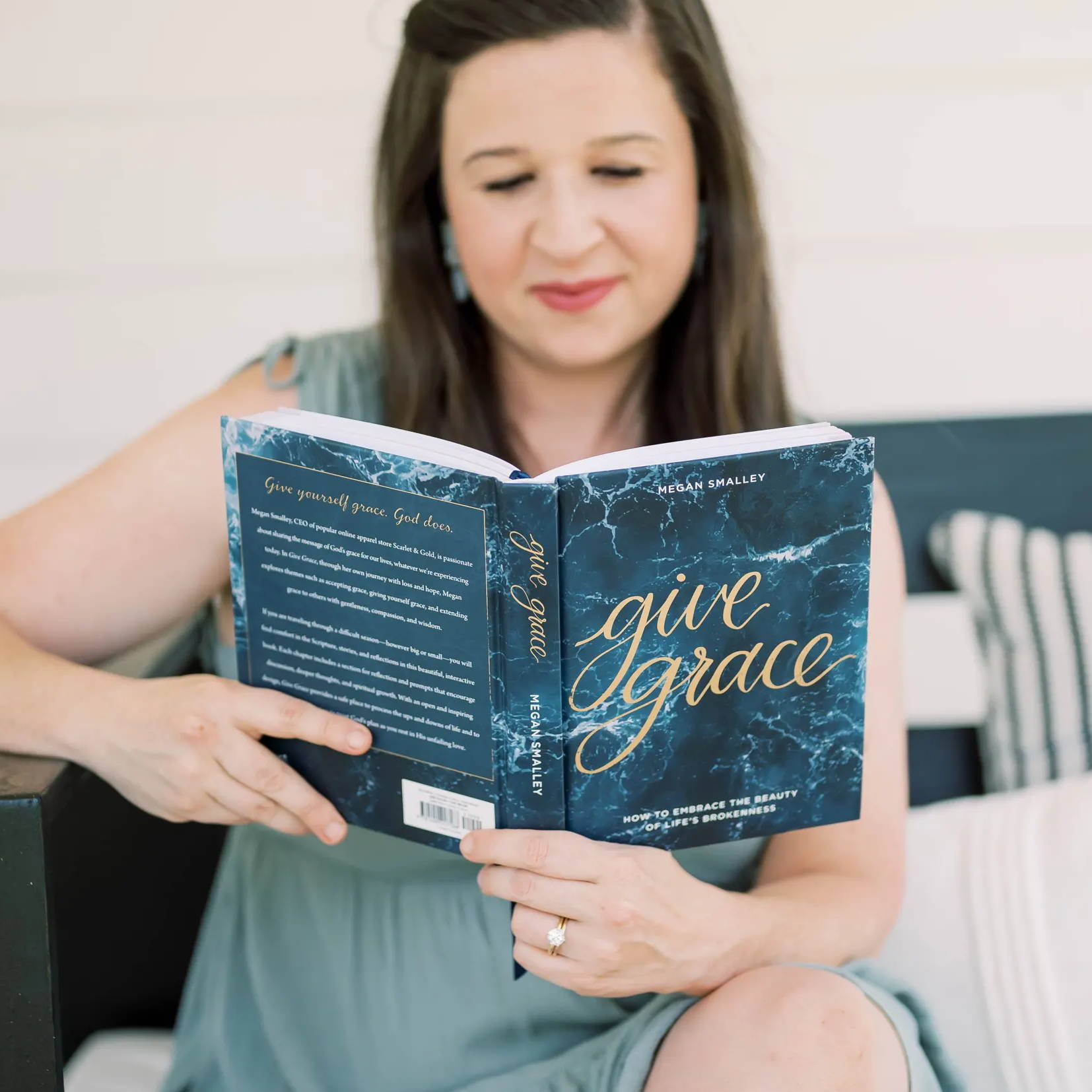 ---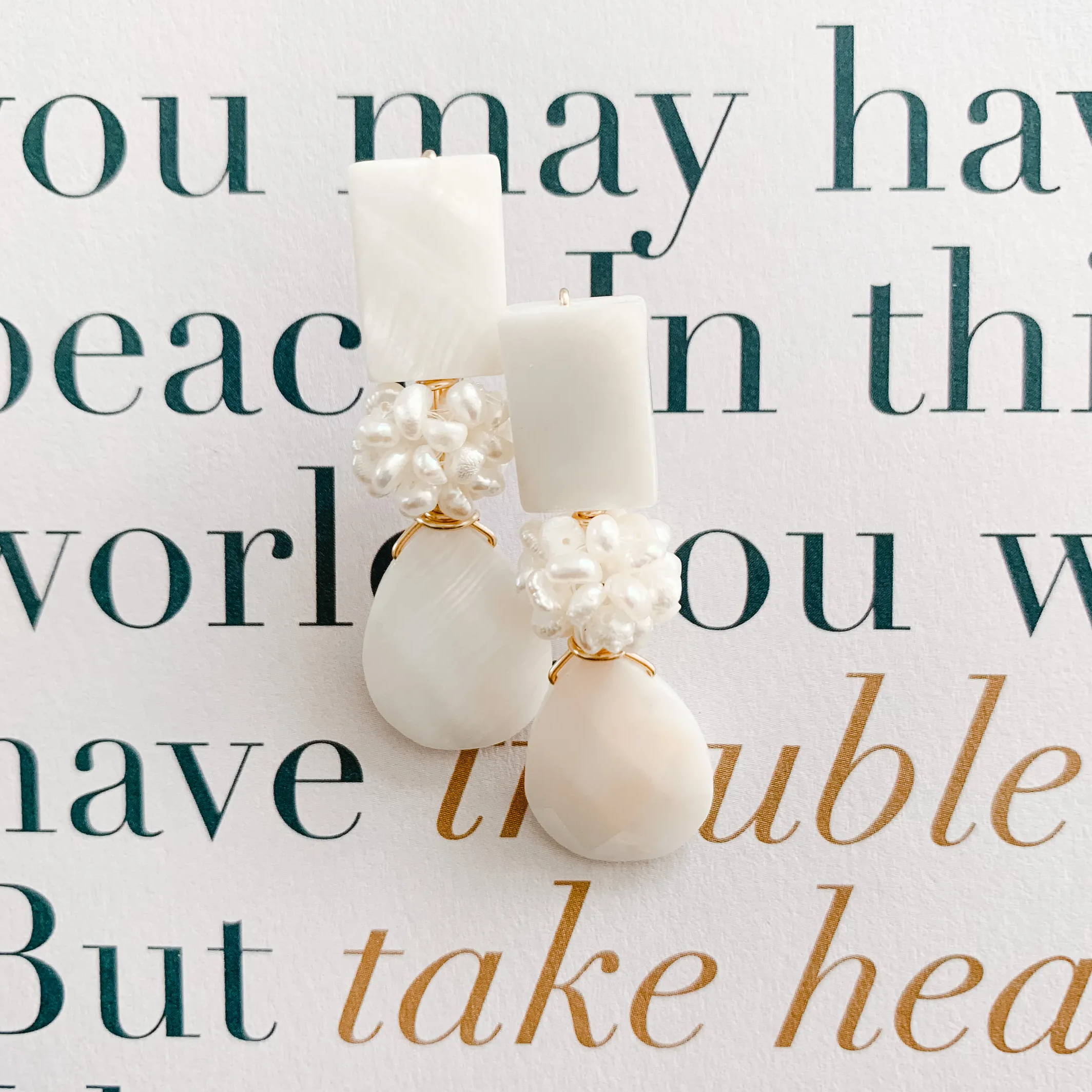 A beautifully crafted reminder that there is purpose in our pain
Overcoming isn't about skipping over our pain and grief. It's about letting our hurt and disappointment create something beautiful in our story. In our Overcome Earrings, the teardrop shape represents our pain, while the pearl embodies our process of working through the hard stuff to let something radiant come to life.
Romans 5:3-5
---
A light to shine on the hard and the good days of overcoming
Whether overcoming in this season looks like big-hurdle jumping or tiny-step taking, we want you to feel supported and loved. As this candle burns, remember God promises to refine us in the fire. We may feel the heat, but we will not be burned. Find comfort and peace in God's unconditional love and His power to bring light to the darkness.
John 1:5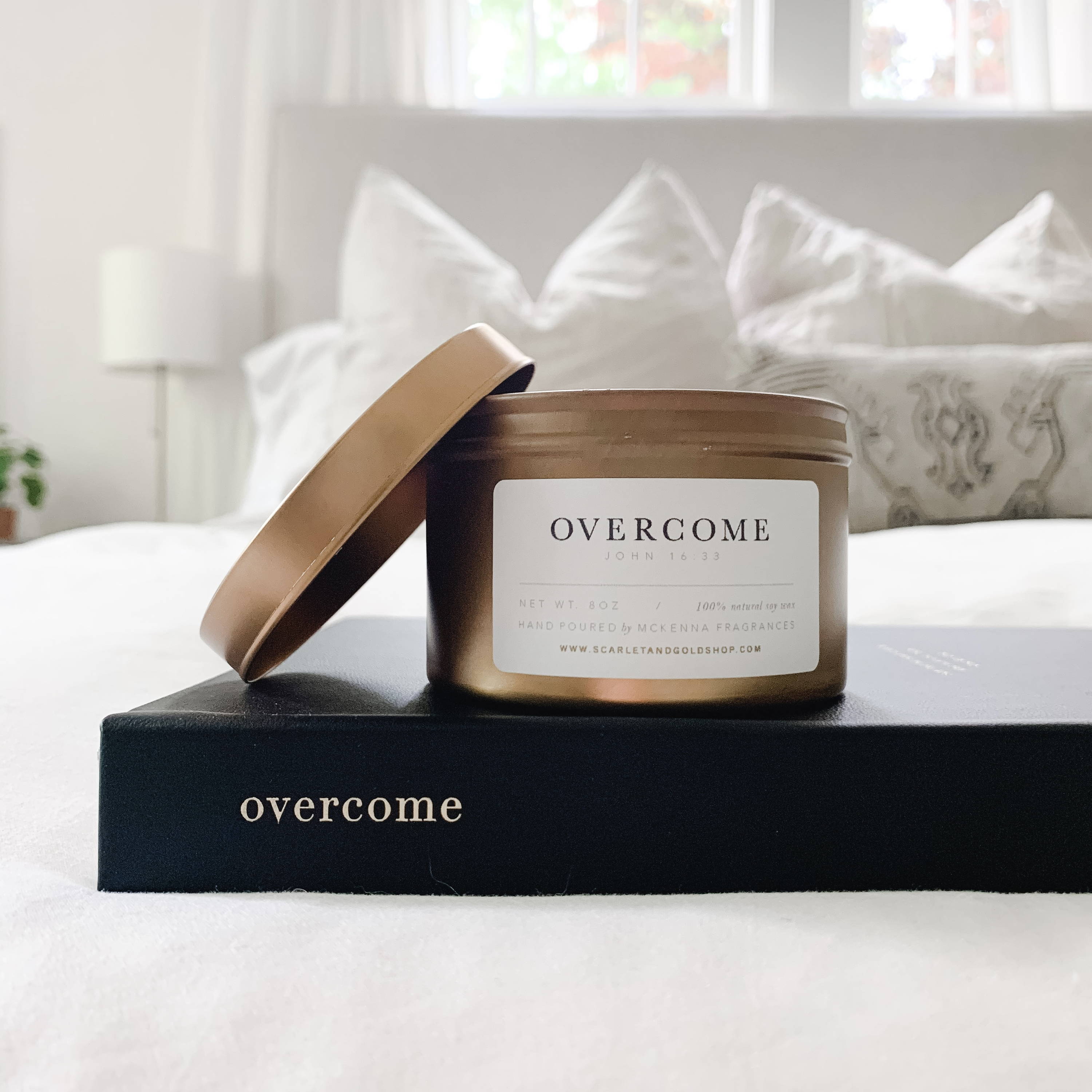 ---
---
---
---
---
---
---
---
STILL NOT SURE IF IT'S RIGHT FOR YOU?
Sample the Overcome Journal before you buy it.
"My husband and I have been experiencing infertility for 4 long years. We finally were able to do an IVF embryo transfer this year and became pregnant! Sadly, we miscarried. Since that time, I had on my heart that I was searching for a guided prayer journal that applied to our situation. Thank you so much for this journal!!"
Megan
"This journal is so well-made and thought out! It was created by someone going through something hard. It can be really challenging to walk through something as a Christian and feeling like you lack faith when you're completely crushed. This journal helps you to know that you're not alone and that they are totally normal. It's really a valuable tool and I'm so glad that I have it."
Tabitha
"The Overcome Journal is absolutely amazing...it focuses on allowing yourself to feel emotions in the face of adversity, but pushes you to be proactive in overcoming them. I ordered two in anticipation that either myself or someone else will need it as a gift down the road. Love this focus on mental health and perseverance from a biblical perspective."
Jordan
"I purchased this journal for my daughter who is high school. She has anxiety but with covid it has increased. Missing so many 'big moments' and heading to college has brought a lot of stress. My hope is that by working her way through this journal it will help her trust that He has her and there's a plan for her. And that will ease her anxiety!"
Amy
"The Overcome Journal was a thoughtful gift from a friend who knew I was walking through a season of infertility and disappointment. This journal gives me encouragement and helps me think through my thoughts. It has shown me what triggers affect me and how to prepare for things ahead. I highly recommend it!!"
Tori
---
---
---